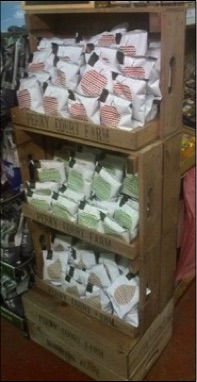 Consisting of four bushel and half bushel boxes which can be assembled on site. Customised with your own name.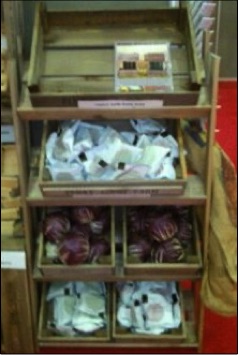 Simple display stand to hold bushel and quarter bushel boxes.
The Modular Display Stand


A flexible display stand - any number of boxes can be added to the base unit to create the stand.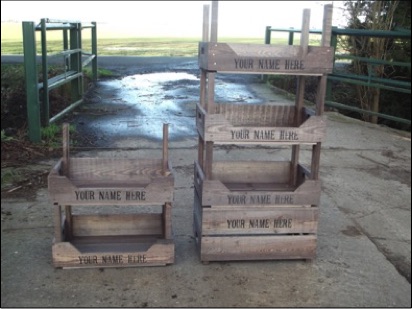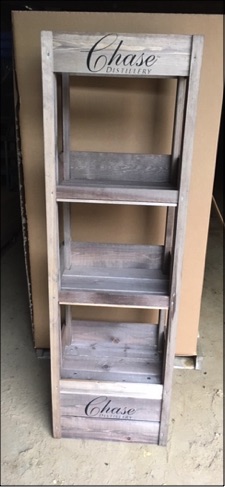 Constructed for Chase Distillery with their logo.