We have three types of bushel boxes we offer:
- Old English bushel boxes are old vintage apple crates which offer a more rustic feel and are rare.
- Our Repro (Reproduction) English bushel boxes are sturdy and recreate the style of the old vintage crates as faithfully as possible.
- The Repro Specials are made to order and are various shapes and sizes for specific requirements.
As well as printing your name/farm with the 50+ year printing machine, we are now able to screen print your own logo or print-type for a minimum of 10 boxes. See the Chatsworth example below.
Each one of these sorts are

multi-functional for: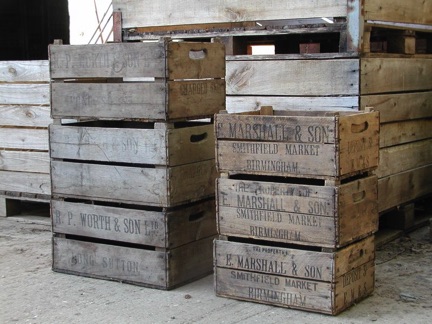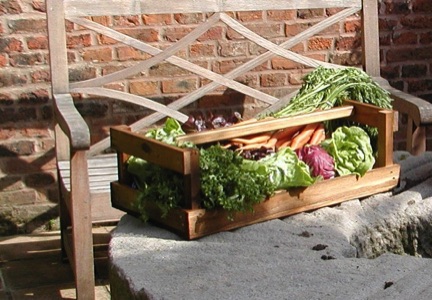 Repro English Bushel Boxes
Repro Special Bushel Boxes